The Holistic Approach to Dentistry
Our Holistic approach involves looking at the entire person when evaluating you and your condition. Your body is a complex living system which is often impacted by unhealthy treatments intended to remedy other maladies in the body, harming your overall system. Increasingly more studies show just how much your oral health is linked to your overall health (even your heart's health). Our Holistic Dentistry focuses on providing healthy and effective dental solutions that benefit your overall system.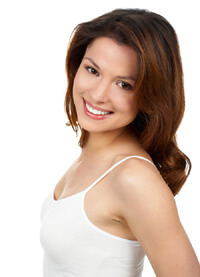 We can and frequently do work with Physicians and Naturopathic Physicians whenever applicable.
Non-Mercury Fillings
We were one of the first practices to offer Holistic dentistry and have only used non-mercury fillings for well over 20 years. We will always discuss in detail the material to be used in your mouth and we have a very safe method for the removal of old mercury-based fillings.
New studies show a clear link between dental health and many chronic diseases, such as heart disease and diabetes. Healthy teeth and gums will improve your overall health.
For more information on how your dental health affects your general health, click here.

Dr. Talaber is an Affiliate Professor and has been teaching the next generation of dentists for over 25 years.  He teaches on Fridays.
New Patient Offer
$17.00 Special
Come in to get to know
us. New patient exam
and 4 xrays for $17.00.
Complete the form below or call our office to take advantage of this offer!
Offer Expires 11/02/2014
NO INSURANCE???
We have options available
to receive great
insurance to get your
dental work covered!
"Everyone in office is very nice and they all make you feel comfortable . And I like that they don't keep me waiting ."
Margaret Baker